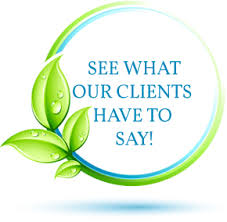 Read Our Testimonials...

---
I have known Kelly for about 18 years. Over the years she has become a good friend. She introduced me to a good skin care regimen and permanent makeup. I have had permanent eyeliner and eye brows. I have also had microdermabrasion, chemical peels and fillers. I have been 100% satisfied with my results. She is an extremely caring and patient person! I recently saw her in her office at Georgetown Aesthetics. I am 68 and my skin is losing its elasticity. I have brown spots and broken capillaries. She performed the 3D Laser Rejuvenation on me. My skin is feeling tighter and the spots are fading already. I will return in about 4 weeks and have another session. I can't say enough about Kelly. She is very experienced and  I trust her whole heartedly. 
Yvonne
Kelly is the best! What more can I say? After visiting other local MedSpa's and dermatologists (touting that they're the best for black skin) my adult acne did not get under control until I met Kelly and started treatments with her. As a woman of color I never worry about whether there will be any negative side effects. Kelly is a wonderful educator on all things "skin" + more and she's always learning about new treatment applications,technology, etc. She won't perform a treatment if you aren't comfortable and she'll provide you plenty of information on the pros and cons. If you're trying to decide if you should visit GA, don't hesitate. It will be the best decision you've ever made. Your skin will thank you!
Marie
I can't say enough great things about Kelly and the services she provides! She takes the time to ensure that you are receiving a quality skin care plan that is personalized for you. She continually furthers her training and education to keep up to date on the latest techniques, so that her clients receive the very best services. She's Awesome!
Ginny
Thank you very much for your time, the great training and information. It was a pleasure learning from you. We appreciate your skills and conscientiousness. You are a wonderful resource for us!
Dr. D.M.
I read about permanent makeup, micropigmentation, and decided to find someone to help me feel better about myself. I found that someone on the internet. Kelly provides services in Dermatology, Micropigmentation and many other services available to women and men, I made an appointment for a consult and actually had permanent eyebrows done that same day. After a couple of weeks I went back for my touch-up and they are beautiful. Kelly did a remarkable job. The color is soft and all Kelly's work was freehand.
I'm truly grateful that I found her. She spends time with you and you never feel rushed. She is comforting and her kindness is truly genuine. Her hours are very flexible and she will accommodate you in any way that she can, days, evenings or weekends. BINGO, Kelly is a true gem, a one-of-a-kind and I knew I hit the jackpot!

Debbie O.

The permanent eyeliner Kelly did for me has made my life a whole lot more bearable & less stressful. Its such a time-saver with not having to draw a perfect line with a marker every day- just applying the shadow & mascara. What a great service to be able to give such a gift to so many women out there, what a rewarding job!
Angie R.